A Step In The Right Direction - 5 Vegan Winter Boots For Women
For the conscious consumer on the search for a good quality pair of winter boots, there are many animal -friendly alternatives to leather and suede on the market today. Many modern vegan leathers and suedes come in the form of synthetics such as PU which is a much better alternative to the highly toxic petroleum-derived PVC. PU (polyurethane) although still derived from petroleum, is still a more environmentally-friendly option than leather - according to the 'Pulse of the Fashion Industry Report 2018'. Aside from PU, you can also find shoes made of cotton, hemp, cork, recycled plastic bottles or tyres, recycled polyester, Pinatex (made from pineapple leaves) and Muskin which is leather made from mushrooms.
Below I have listed 5 Awesome boots from vegan brands who are committed to producing cruelty-free footwear with sustainability in mind: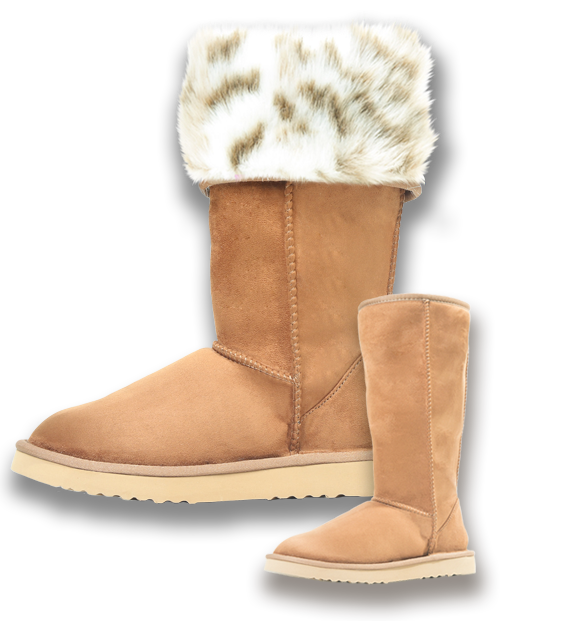 If you are looking for an animal-friendly Ugg alternative, then look no further than Pawj Vegan Ugg-style boots. PAWJ products are made with high quality synthetic suede and faux fur which makes them 100% vegan. The boots are offered in five different suede colours and many fur patterns. They are stain and water resistant.
PAWJ California is a family run business that is taking a stand to create a better world. It is their belief that all sentient creatures have the right to life. Their goal is to be the leading developer of environmentally friendly and 100% cruelty free alternative products that enable both their customers and their company to make a difference!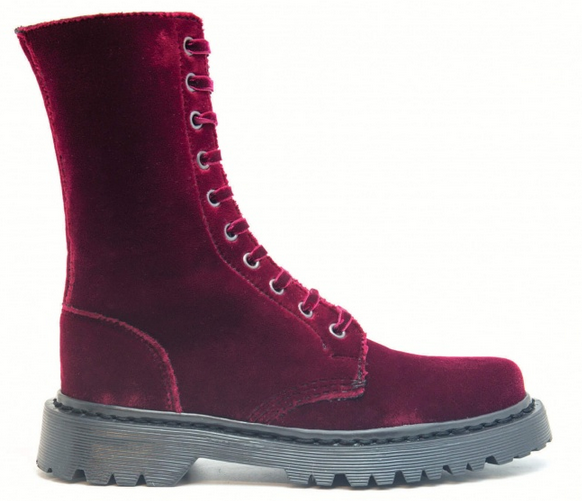 These punky biker boots are made of vegan velvet. The lining is breathable and made of anti-allergic microfiber. Insole is paperboard agglomerate, microfiber lined. Outsole: Rubber. CO2 free manufacturing system.
Nae (No Animal Exploitation) is a Portuguese vegan footwear brand who are also concerned with environmental sustainability. They propose a fair and animal-friendly alternative against human exploitation and respect to the environment. The products are manufactured in certified factories of Portugal. Nae work with natural materials such as cork and pineapple, recycled materials such as airbags and PET plastic bottles, and synthetic materials such as ecological microfibers. All the products they manufacture are ethically designed for the consumer and their daily comfort.
These cute cowboy boots are created with Italian vegan leather made with plants using bio oil sourced from organic cereal crops grown in Northern Europe in a carbon neutral process. Soft vegan suede lining with cushioning non crush down insoles made with recycled rubber. Breathable and water resistant.Ethically made in Portugal under European Union employment, discrimination and health & safety law. Presented in sustainable non treated paper and cardboard packaging. Delivered to you through their eco friendly plastic free carbon neutral supply chain.
Wills Vegan Shoes are passionate about raising the standard of quality in vegan clothing, reducing their impact on the environment and providing sustainable, environmentally friendly vegan shoes & accessories. Everything they make and do is Carbon Neutral. They believe that if we all try to Make A Positive Choice we can create positive change in the world.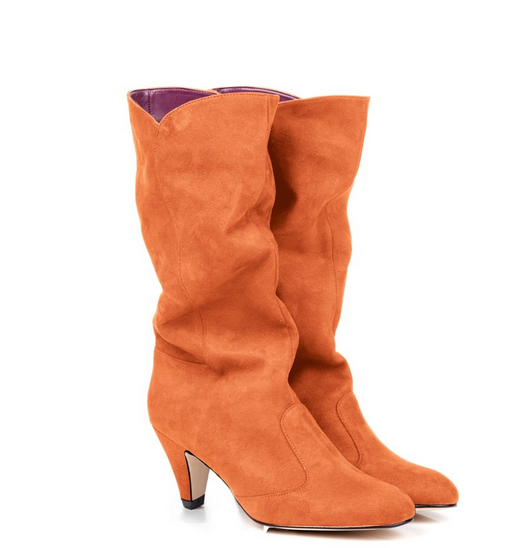 These gorgeous slouch mid-calf pull on boots are both smart and comfortable. Made from warm chestnut faux suede and 100% recycled faux leather lining with a plant-based coating. Also water resistant.
Beyond Skin are an ethical footwear label, passionately doing what they can to trade in a manner that is kind to fellow humans, animals and wherever possible our precious planet. Beyond Skin are passionate about making a difference whilst staying true to their philosophy; that of creating gorgeous, empowering footwear for discerning, style-led ladies. They work closely with their factories in Spain and are confident that no-one is exploited in the creation of their shoes and endeavour to source their components and fabrics as locally to their factories as they possibly can to try and reduce their carbon footprint. Put a guilt free spring in your step and be the change you wish to see in the world.
The Norma Knee High boot by NOAH is a sexy and seductive boot which is lightweight, stretchy, and supple. The upper material is made from top-quality microsuede and is breathable, soft-to-touch, long-lasting, waterproof and easy to clean. The combination of high heel and platform make this a surprisingly comfortable day to night boot. The heel is slightly padded and made from a smooth micronappa.
NOAH offers fashionable, high-quality vegan footwear produced in limited numbers in Italy by small companies that guarantee fair working conditions. Noah's philosophy is to create exclusive Italian handcrafted footwear combining quality and style while respecting the environment, the animals and the human health. NOAH also offers style accessories - bags, belts, hats & caps - with the same high standards of aesthetic quality and environmental sustainability.